Endoscopic Ultrasound at AGMG
Learn about Endoscopic Ultrasound from the doctors of Associated Gastroenterology
Endoscopic ultrasound (EUS) is a cutting edge technique to image the body from the inside out and obtain tissue biopsies in the most minimally invasive way possible. The doctors at AGMG are highly skilled and trained in performing EUS.
What is an EUS?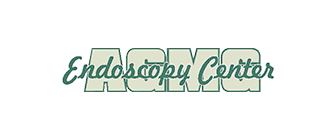 Endoscopic ultrasound is a highly advanced procedure that blends endoscopy and ultrasound. Much like upper endoscopy or colonoscopy, a thin flexible instrument is inserted into the esophagus, stomach or colon under direct control from the doctor. In addition to a camera, there is an ultrasound probe on the end of the instrument that allows the doctor to look through the walls of the GI tract into the surrounding organs such as the liver, pancreas, spleen and lymph nodes. In addition to imaging, biopsies can be performed with EUS eliminating the need for surgery.
We love what we do, and we love our patients. We hope to see you at Associated Gastroenterology.
When Should I Have an EUS?
EUS is performed for a wide variety of reasons:
Abnormal imaging
Pancreatitis
Pancreatic cysts
Masses of the esophagus, stomach, liver, bile duct, gallbladder, pancreas, lymph nodes
Staging cancers such as esophageal, stomach and rectal cancer
Unexplained abdominal pain
The EGD Procedure
The process for an EUS is very straight forward. No bowel preparation is required like a colonoscopy unless the procedure is being performed in the colon.
Nothing to eat or drink after midnight on the day prior to procedure
Discuss what to do with important medicines (blood thinners, insulin, pain medicines) with your doctor at your office visit
Make sure you have a ride home from your procedure set up.
There is always a doctor (24/7) on call at AGMG. If in doubt, call!
Frequently Asked Questions
Do you have to be put to sleep for a EUS?
EUS can be uncomfortable due to the air inflated in the stomach and with passage of the instrument; however it is not painful. Because of this, an anesthesiologist will use medicines through the IV to make sure you are sedated and comfortably. Rarely will a breathing tube be necessary.
What are the risks of an EUS?
EUS is a very safe procedure. The major risk of the procedure is called perforation which is an inadvertent tear or hole in the GI tract. This is very uncommon occurring less than 0.1% of the time. If a needle biopsy is performed, there are standard risks anytime a needle is passed in the body including pain, bleeding and infection. Occasionally, antibiotics will be given to reduce the risk of infection.
Does every gastroenterologist perform EUS?
EUS is a highly technical procedure that requires specialized training because it combined two different skill sets of endoscopy and radiology. As such, there are very few doctors in Orange County that offer this procedure. AGMG is lucky to have Dr. Brian Riff as one of our doctors. Dr. Riff did an entire year of training in EUS at the prestigious Mount Sinai Hospital in New York City.
See why patients in Anaheim, Irvine, Long Beach and throughout Orange County choose Associated Gastroenterology for Endoscopic Ultrasound