World-Class GI Care in a Private, Family Practice Setting
Associated Gastroenterology is a Leading GI Practice Serving Orange, Riverside and Los Angeles Counties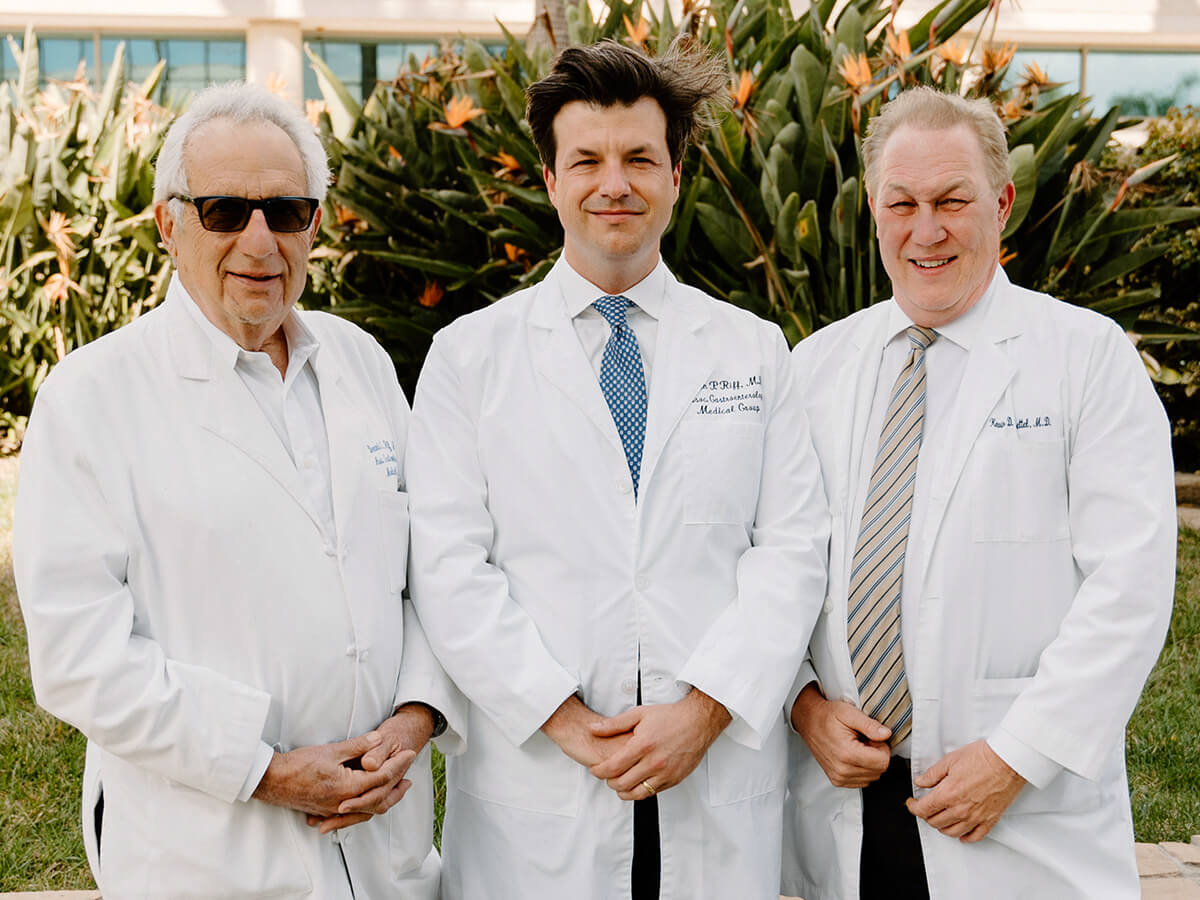 Since 1976, Associated Gastroenterology Medical Group (AGMG) has served patients in Anaheim, Irvine, Long Beach and Orange and throughout Southern California. As one of the first private gastroenterology practices in Orange County, AGMG has forged a 40-year legacy of excellence, professionalism and compassion in the communities we serve.
Our GI doctors provide a full spectrum of digestive health care, and offer services including acid reflux management, hemorrhoid removal, liver disease management, and routine GI care. Our patients have access to every endoscopic procedure available, including colonoscopy and endoscopy, through AGMG Endoscopy, our fully-accredited endoscopy center.
Today, Associated Gastroenterology Medical Group is the leading independent, private gastroenterology practice in Southern California. Our award-winning physicians remain at the forefront of GI care, providing access to prominent clinical trials, and serving as a teaching facility for many local students.
We love what we do, and we love our patients. See why patients choose Associated Gastroenterology.
Award-Winning GI Doctors
The GI doctors have amassed over 100 years of collective clinical experience treating patients with conditions affecting the GI tract. Our gastroenterologists offer a broad range of skills and a depth of knowledge that has lead to recognition in terms of patient reviews, and numerous "best doctor" awards, including the Vitals.com Patient Choice Awards, the National Medical Honor Society and other prestigious honors.
A Legacy of Professional Achievement
Our gastroenterologists are continually researching, testing and developing their clinical expertise. We are leaders in gastroenterology research, with published articles and studies in top medical journals, including The Annals of Internal Medicine, The American Journal of Gastroenterology and other prestigious peer-reviewed publications. Our clinical trials have helped pioneer medical advances for inflammatory bowel disease, ulcers and other GI conditions. We're proud to have been involved in the clinical testing of elite pharmacological innovations, including Humira®, Nexium®, Prilosec®, Zantac® and many others.
Redefining the Patient Experience
Much of our success in treating patients with GI conditions stems from a willingness to listen intently and an ability to explain conditions and treatment options clearly. We're dedicated to having exceptional "bedside manner," and serve on the Patient Care Committee for the American College of Gastroenterology. We also believe in convenient care, offering:
Dedication to Patient Comfort & Privacy
online portal for patient records
Consultations in English and en Español
Tethered to the Local Community
Associated Gastroenterology Medical Group was founded in 1976 by Dr. Dennis Riff, who has lived in Orange County throughout the 40-plus-year history of the practice. In fact, our entire practice is tethered to the local community. Many AGMG staff members are Orange County natives, and many have stayed with our team for 25 or more years. Community is of paramount importance to our practice. Our physicians often visit local universities and community groups to teach the public about colon cancer prevention and other related health topics.
Looking for the Best Gastroenterologist in Orange County or Riverside County?
AGMG is the leading independent, private gastroenterology practice in Southern California. Our award-winning physicians provide exceptional GI care to patients in Irvine, Long Beach and throughout Los Angeles, Riverside and Orange counties.