Inflammatory Bowel Disease at AGMG
Learn about Inflammatory Bowel Disease treatment from the doctors of Associated Gastroenterology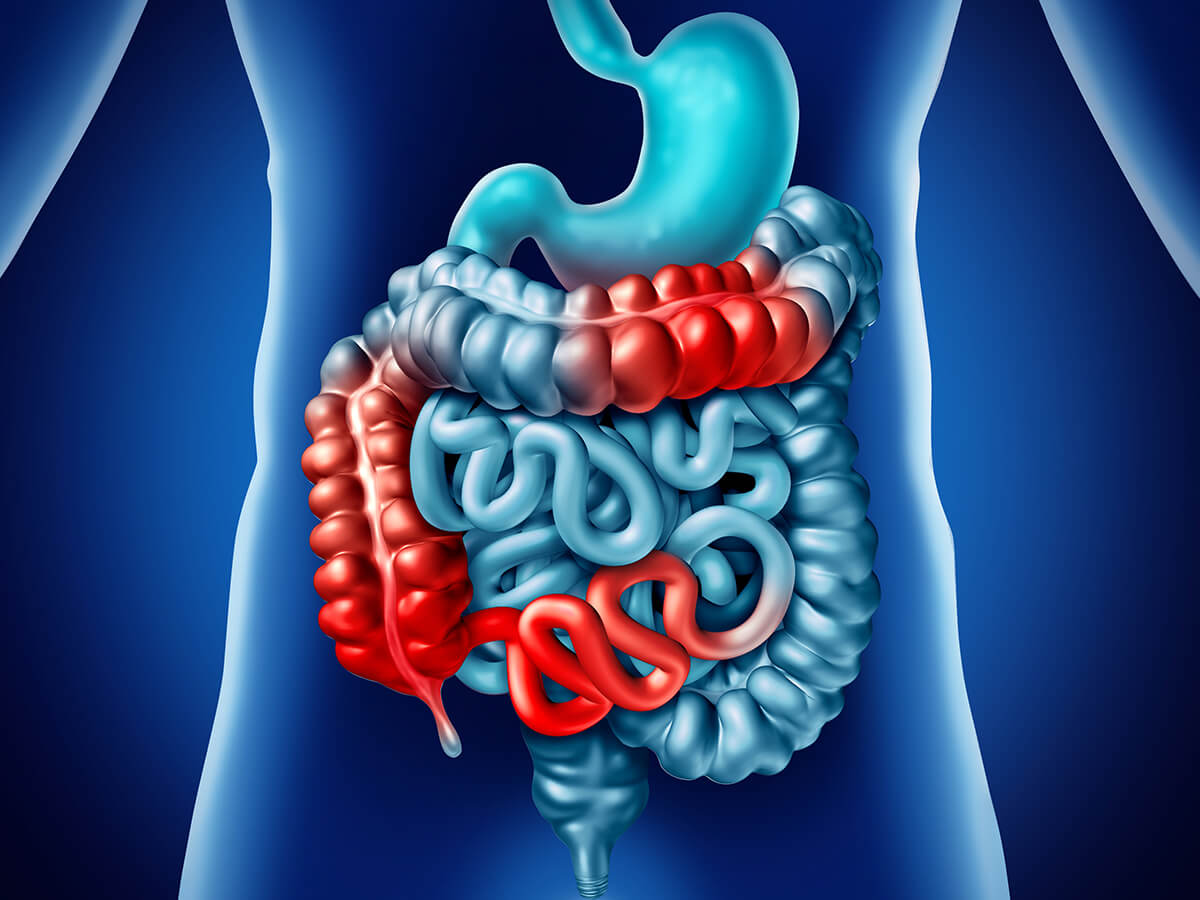 Inflammatory bowel disease (IBD) is an umbrella term for a group of inflammatory diseases of the GI tract including Crohn's disease and ulcerative colitis. IBD is a complex disease that requires multi-disciplinary care. The doctors of AGMG have some of the most experience in all of Orange County in managing IBD and often act as a site of referral care from other gastroenterologists in the area.
What is inflammatory bowel disease (IBD)?
IBD is a group of chronic inflammatory diseases of the of the GI tract which can extend from the mouth to the anus. The two principal types of IBD are Crohn's disease and ulcerative colitis. Ulcerative colitis involves just the colon while Crohn's disease can involve any part of the GI tract. The primary symptoms of IBD include abdominal pain, nausea, weight loss, diarrhea and rectal bleeding.
What is the difference between Crohn's Disease and ulcerative colitis?
Disease involvement: Ulcerative colitis only involves the colon while Crohn's disease can involve anywhere from the mouth to the anus. The most common site of involvement in Crohn's disease is the last part of the small intestine and the first part of the colon

Depth of involvement: Ulcerative colitis is limited to the superficial lining of the colon. Crohn's disease involves all layers of the GI tract and can sometimes extend through the wall. This means that patients with Crohn's disease can develop fistulas, abscesses and blockages.

Treatment: There is no standard treatment regimen in IBD. In ulcerative colitis, treatment with oral anti-inflammatory agents can often be effective. However in Crohn's disease, stronger medicines that work on the immune system are often needed because of the nature of the disease.
What are symptoms of inflammatory bowel disease?
Abdominal Pain
Diarrhea
Rectal bleeding
Urgent need to move bowels
Bloating
Feeling like you have not completely emptied out your bowels
Fatigue
Joint aches
Mouth sores
We love what we do, and we love our patients. We hope to see you at Associated Gastroenterology.
How is IBD diagnosed?
Any patients with symptoms concerning for IBD should be screened. Screening involves blood tests to look for signs of blood loss and inflammation. Direct examination of the GI tract is needed with both upper endoscopy and colonoscopy. Radiology tests are often needed to determine the extent of disease and complications outside the GI tract such as fluid collections
How do you treat IBD?
Treatment of IBD is complex. There are multiple factors that play into the treatment decisions including the extent of disease and severity of disease as well as patient factors such as age, medical conditions and allergies. There is no standardized treatment for IBD. Each patient is different. There are a number of classes of medications that can be used in IBD that work on the sources of inflammation in the colon. In addition to medicines, surgery can be required as part of the treatment in IBD. Because of the different factors involved in treating IBD, it is important that you doctor is highly experienced in treating IBD.
Frequently Asked Questions
What is the difference between IBD and IBS?
These are two very different diseases but with overlapping symptoms. Inflammatory bowel disease (IBD) is characterized by inflammation of the GI tract that produces symptoms of diarrhea and pain. There are major complications of IBD including increased risk of cancer. On the other hand, irritable bowel syndrome (IBS) has no inflammatory component. While the symptoms of IBS can be severe, it is not life-threatening. An important differentiation is that there is no bleeding in IBS.
What causes IBD?
This is very much an active area of research. We know there is a genetic component to IBD because the disease often runs in twins and families. However, there is more than genetics at play with IBD. Other known risk factors include tobacco use, recent antibiotic exposure, an appendectomy early in life and a diet high in protein and fat.
Where can I go for more information about IBD?
The Crohns and Colitis Found of America (CCFA) is an amazing resource for all patients with or interested in learning more about inflammatory bowel disease. There is disease information, medication information and local support groups. Learn more: http://www.crohnscolitisfoundation.org/
See why patients in Anaheim, Irvine, Long Beach and throughout Orange County choose Associated Gastroenterology for Inflammatory Bowel Disease treatment.