Colonoscopy at AGMG
Learn about Colonoscopy from the doctors of Associated Gastroenterology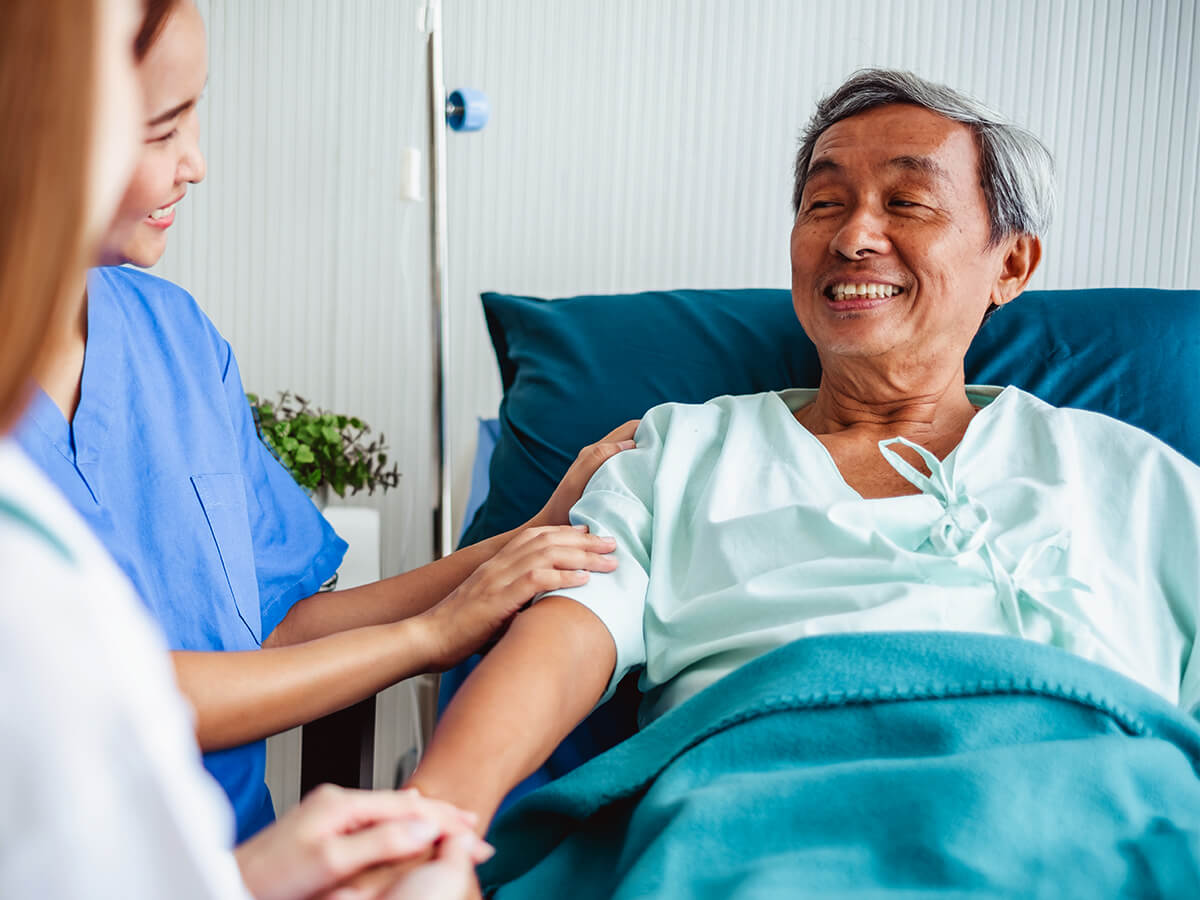 The doctors at AGMG are committed to providing the safest, most comfortable and effective colon cancer screening for our patients. We believe that colonoscopy is the single most effective test to screen and prevent colon cancer. Our dedicated endoscopy center is patient focused to the provide the best experience possible.
What is a Colonoscopy?
A colonoscopy is a test that looks at the inner lining of a person's colon (large intestine). The doctor carefully passes a flexible instrument with a controllable camera on the end through the 5 feet of colon to make sure there are not any abnormalities. A colonoscopy is recommended to evaluate symptoms such as bleeding, pain, constipation or diarrhea or for patients without any symptoms as part of colorectal cancer prevention. During colonoscopy, the doctor can remove polyps (pre-cancerous growths), biopsy any abnormalities or perform other less common interventions such as stent placement or control of bleeding.
How does Colonoscopy help to screen for colorectal cancer?
Colonoscopy is a recommended test by all the major medical societies for colorectal cancer screening and prevention. Colonoscopy has been shown to:
Reduce the rate of developing colon cancer by removing polyps
Reduce the rate of dying from colon cancer by identifying cancers at earlier stages
When Should I Have a Colonoscopy?
Per the American College of Gastroenterology, screening colonoscopy is recommended for patients:
Age 50 if there is no family history of colorectal cancer or polyps
Age 45 if African-American (higher rates of colon cancer at earlier ages)
Age 40 if there is a family history of colorectal cancer or certain polyps
Less than 40 if there is a family history of colorectal cancer diagnosed before 50 or with certain genetic syndrome
A diagnostic colonoscopy is recommended for any patient regardless of age with concerning symptoms such as bleeding, pain, diarrhea or constipation.
We love what we do, and we love our patients. We hope to see you at Associated Gastroenterology.
The Colonoscopy Procedure
The most important part of a colonoscopy is the bowel preparation. The colon needs to be clear of all debris in order for the doctor to see all segments and safely perform the procedure. The staff at AGMG will provide you with written instructions and a prescription for the bowel preparation at the time your procedure is scheduled.
Tips to remember
Low fiber diet for one week prior to your procedure. Avoid salads, raw vegetables, whole wheat bread
A clear liquid diet on the day prior to your colonoscopy. This includes breakfast!
Take the prescribed liquid bowel preparation. Drinking through a straw is helpful.
Nothing to eat or drink after midnight on the day prior to procedure unless told otherwise
Discuss what to do with important medicines (blood thinners, insulin, pain medicines) with your doctor at your office visit
Make sure you have a ride home from your procedure set up.
There is always a doctor (24/7) on call at AGMG. If in doubt, call!
Bowel Preparations for colonoscopy:
Frequently Asked Questions
Do you have to be put to sleep for a colonoscopy?
Colonoscopy can be uncomfortable due to the air inflated in the colon and with passage of the instrument; however it is not painful. For the majority of our patients, we will provide medicines through an IV so that you are relaxed and comfortable. Some patients will require an anesthesiologist to provide deeper sedation if they have heart or lung issues. We always provide the option to have an anesthesiologist there for your procedure if you would prefer a deeper sedation for a small fee.
Is it painful to have a colonoscopy?
No it is not painful. Some patients will choose to do a colonoscopy without any sedation because of work obligations or personal preferences. While this is a minority of patients, they do fine without any significant pain or discomfort. For patients who receive sedation, you will often wake up and ask if we have started.
Can I take a car service (Uber, Lyft, Cab or Insurance rides) home from my procedure?
Unfortunately no. There needs to be a friend, family member or acquaintance who is able to drive or escort you home from your procedure. While we understand this is a small inconvenience, you will receive sedation for your procedure so for safety reasons we need someone to be responsible for your health once you are discharged.
What are the side effects of a colonoscopy?
Colonoscopy is a very very safe procedure which is why it is one of the very few invasive procedures recommended for all patients. The most common side effect from the procedure is gas. Air is inflated in the colon to improve visualization. After your procedure, this air is expelled as gas. There are most serious risks with colonoscopy however they are rare. These risk include allergy or reaction to the medicines used for sedation, bleeding from removing polyps or even perforation of the lining of the colon. These risks are rare and will be discussed with you at that time of your procedure.
See why patients in Anaheim, Irvine, Long Beach and throughout Orange County choose Associated Gastroenterology for Colonoscopy.